Discover The Chevrolet Silverado 1500 In Columbia, MS
It's safe to say that you have a lot of options for anything you're looking to purchase these days. From canned tomatoes at the grocery store, to your smartphone, to your next truck, there are dozens of selections for you to choose from. When you need a durable, reliable truck that balances power with all of the bells and whistles of the 21st century, the Chevrolet Silverado 1500 is an excellent choice. This Chevy superstar has everything and more that you're looking for in a full-size pickup along with the trustworthiness of the Chevrolet name.
One of the best ways to see if the Chevy Silverado 1500 could be the right vehicle for you is to come get behind its wheel here at Walt Massey GM. We have several models of this incredible pickup in stock, and our team would be glad to introduce you to the Silverado 1500.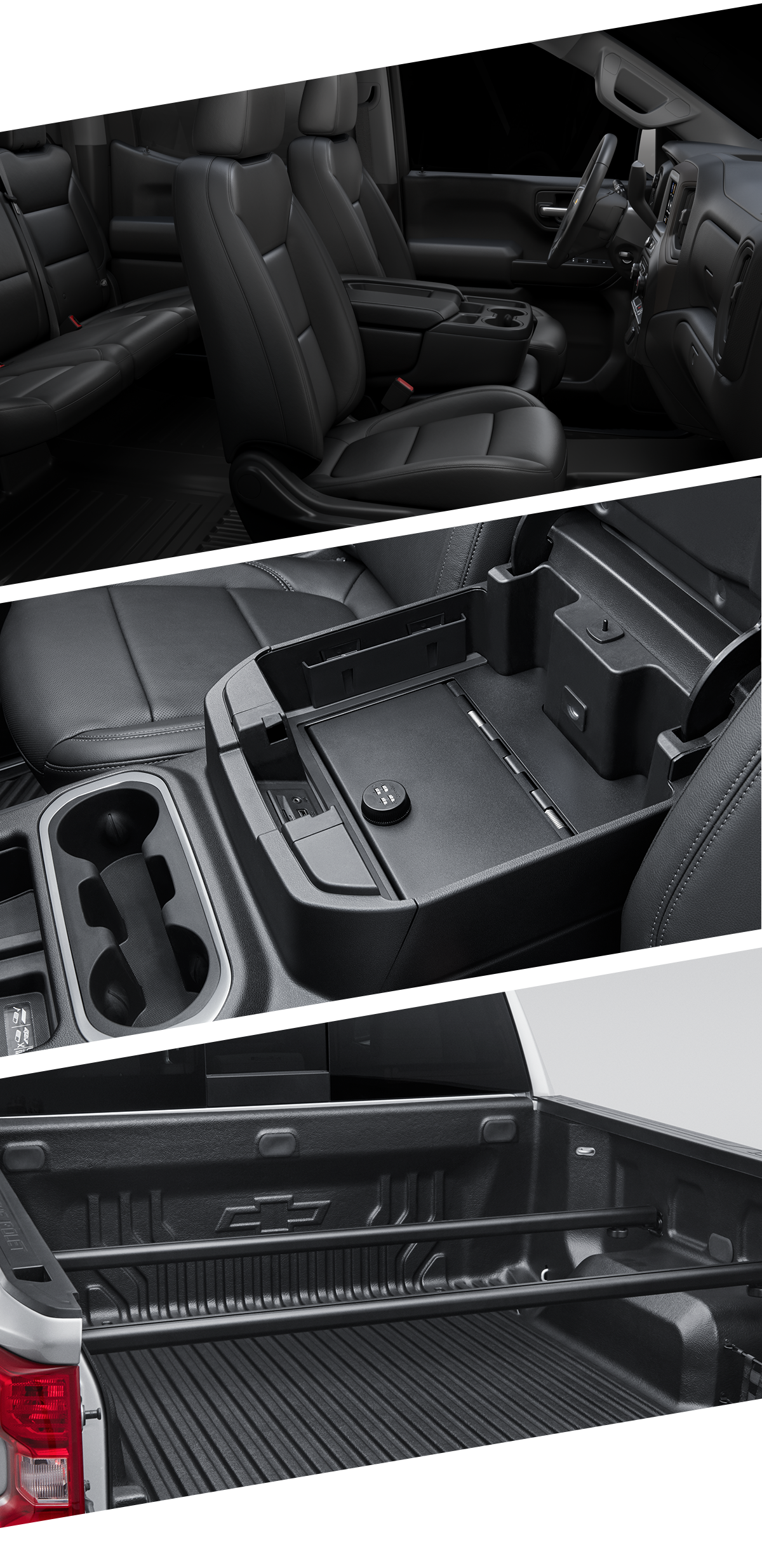 What's New In The 2021 Chevrolet Silverado 1500
The 2021 model year has brought several exciting enhancements to the Silverado 1500. Notably, the diesel engine and the turbocharged engine received updates that make them more powerful than ever before, and several new trailer assist features like a trailer length indicator and jackknife alert make towing and hauling with the 2021 a piece of cake.
If you've ever shopped for a truck before you know that they are very versatile and customizable. Between the various trim levels, cab configurations, bed sizes, and colors, there are seemingly endless ways to build exactly the Silverado 1500 you want. From a work truck to a decked-out luxury trim, there's a 2021 Silverado 1500 for everyone.
One of the most impressive aspects of the 2021 Silverado 1500 is its powertrain selection. Through the trims and configurations, you'll have access to two V8 engines, a V6 engine, and a hearty and efficient diesel engine. Any of these choices are sure to provide all of the power and gusto you need to get any job done. When equipped to tow, the 2021 Silverado 1500 can haul up to 13,300 pounds with a payload capacity of 2,280 pounds.
A Brief History of The Chevrolet Silverado
Chevy is known for creating some of the greatest pickup trucks available, and this legacy started over 100 years ago in 1918 when they released the One-Ton truck. Over the next 50 years, Chevy worked to refine their truck strategy, eventually landing on the legendary C/K pickup series in 1967. The C/K series was an instant success, winning over American drivers with its capabilities and reliability. The Silverado name was originally introduced as a trim level in the 1975 model year.
Chevy again revamped their pickup truck lineup in 1999, making the Silverado a stand-alone model at the forefront of the Chevy fleet. The Silverado 1500 was originally built on the GMT8 — platform with a Vortec V8 engine and again impressed thousands upon thousands of drivers as it continues to do today.
Why Buy From Walt Massey GM
Now that you've learned all about the history of the Silverado 1500 and the latest and greatest model available, we encourage you to browse our available Silverado 1500 models here at Walt Massey GM. When you're ready for a test drive, be sure to let one of our team members know!
If you're still considering your options, you'll be glad to know that we have a diverse lineup of your favorite General Motors vehicles available to you at our dealership, so it's time to get shopping. Check out our inventory online or in-person at Walt Massey GM today!